Canyon Neuron 2023 – the mountain bike classic gets a new look
Canyon prescribes a rejuvenation for its entire Neuron platform. We not only tested the most exciting bikes of the 2023 lineup, but also compared the aluminum versus the carbon version and differentiated the bike from the Spectral 125.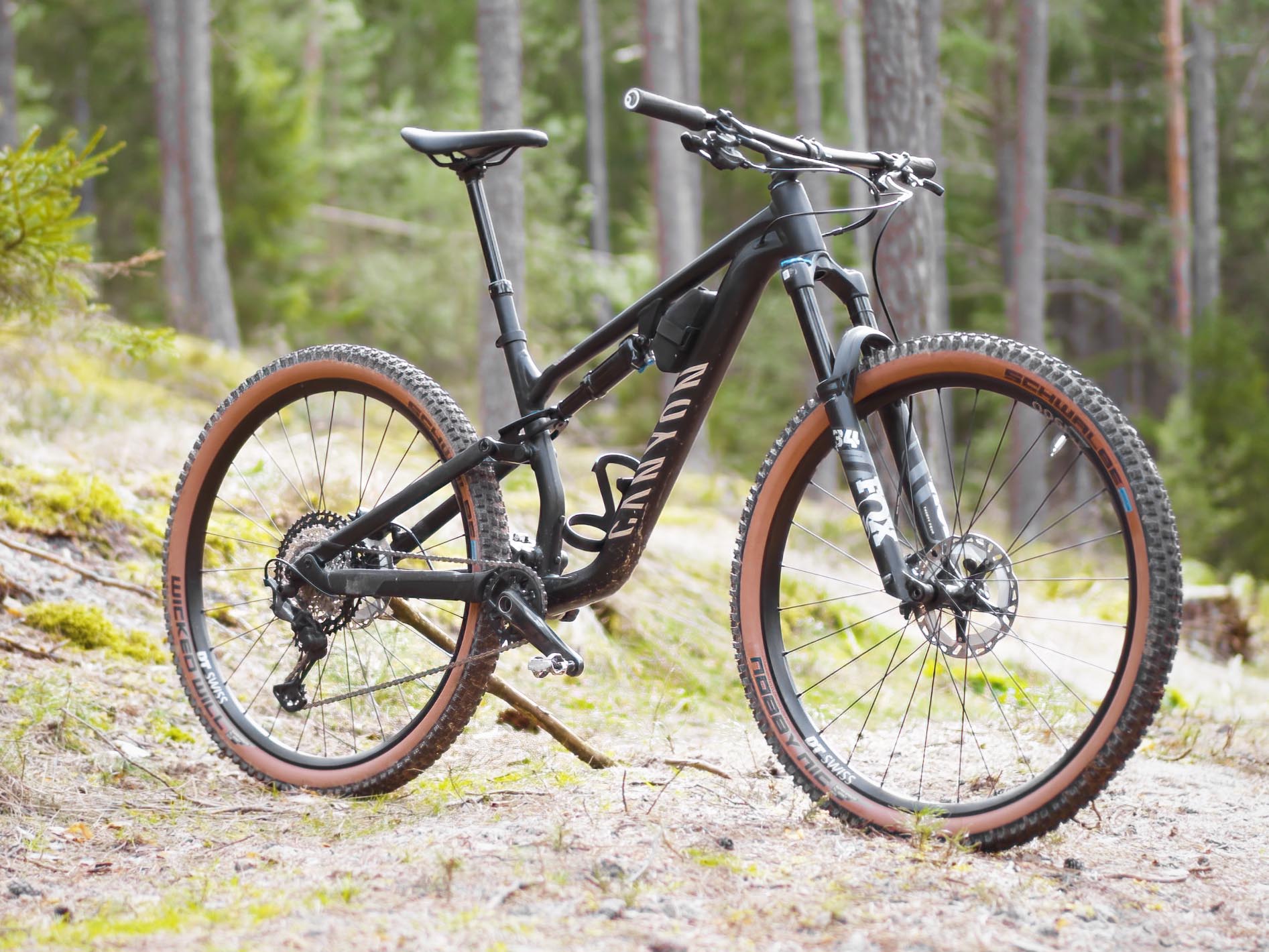 The Canyon Neuron is the VW Golf of the bike industry, because it is one of the best-selling All Mountains worldwide. The predecessor had been on the market unchanged since 2019. After four years, the guys from Koblenz are giving their chart-topper a new frame. The timing of the new edition is not surprising. At the presentation in Spain it impressed, because Canyon is considered one of the most innovative manufacturers in the industry. Finding out what is technically possible and setting new development goals is as much a part of Canyon's image as bike boxes are to direct mail. Anyone who looks at the new Neuron with this in the back of their minds will be taken aback. Because the obvious evolutions that have shaped Canyon's image in the past are not obvious at first glance. And that raises a huge question. Has the bike industry reached the zenith of its development?
What's new on the Canyon Neuron 2023 (Version M118 & M119)
Of course, the Canyon Neuron cannot do without evolution entirely. Design, cable routing and geometry have been updated in 2023. The popular cable duct of the carbon predecessor on the down tube has given way to internal cable routing through the headset. In this particular case, the constructive and visual advantages outweigh the argument of easier maintenance. The current aluminum model has a classic cable routing without routing the cables through the head tube. The model names that Canyon is introducing with the 2023 Neuron range is also new. As in the automotive industry, Canyon uses the abbreviations M118 & M 119 to make it clearer to the customer, which model series it is. All Aluminum Neurons have the model code M118. The Carbon platform is identified by the code M119. Especially when these bikes later find their way onto the used market, but also when it comes to service or spare parts, this detail helps a lot.
Even in 2023, the Neuron will only roll on 29er wheels from frame size M
The strategy for the wheels, on the other hand, remains untouched. From size M, the wheel diameter increases to the standard 29er. The frame sizes XS & S, on the other hand, roll on 27.5 inch tires. In our opinion, the size-dependent choice of wheels definitely makes sense and shows that Canyon remains true to its approach of building bikes that fit everyone. Even if this significantly increases the complexity and thus the costs in the supply chain. It just makes sense to equip smaller people with smaller wheels. By the way, you can find a detailed article about the correct frame size here.