How much does a good mountain bike cost?
How much does a good mountain bike cost? And what is the difference between a cheap and a good mtb? We do the math in our MTB price check.
The price range of mountain bikes goes from 300 to 15,000 euros. So, especially as a beginner, you quickly ask yourself the question: How much money do I have to spend on a good mountain bike? This question is difficult to answer across the board, because the assessment "good" depends of course strongly on personal quality requirements and the preferred area of use. Nevertheless, we try to clarify the question for you as general as possible. And for this purpose, it is important that we first clarify the following question:
What is the difference between expensive and inexpensive mountain bikes?
The bicycle market is characterized by extremely strong competition. A poor offer usually doesn't last long in the highly competitive market. For the consumer, this means: for every euro you spend more, you also get more bike! But how can you measure that?
Expensive mountain bikes have higher quality components than inexpensive mountain bikes.
There are only a very few suppliers who deliver add-on parts so that mountain bike companies like Cube or Canyon can complete their MTB frames of the bike. (The modular principle of the bike industry we will also explain in the article "this is how we test bikes"). Shifters come from Shimano or Sram, for example. Suspension forks are supplied in large part by SR Suntour, Fox or Rock Shox. These companies always have a very clear product hierarchy in their range. Probably the best known example of this product hierarchy provides Shimano. The entry for high-quality MTB shifters is the Deore line. Somewhat more expensive is the Shimano SLX series. Shimano's XT shifting components can already be described as extremely high-quality. The XTR shifting group represents the best of what the Japanese company currently sell. With each step that one climbs up the product hierarchy, the weight of the components decreases. The shifters work more precisely, suspension forks respond more finely. brakes grip tighter. The more expensive a mountain bike, the higher quality components are installed. Especially US companies like Specialized or Trek tend to equip bikes worse and put more money into the frame. Aluminum frames are then often butted multiple times. Carbon frames are particularly light with increasing price. The equipment remains relatively low with these companies at this level.
With increasing price, the weight of mountain bikes decreases.
Due to the higher quality components of expensive bikes, the weight decreases. But also the frame become lighter with increasing price of mountain bikes. From a price limit of about 4000 € (for fullys), lightweight carbon frames become the standard. Below this price limit, MTB frames are often made of aluminum. Aluminum is a robust and practical frame material. Carbon, however, has become the premium material for mountain bikes due to its low weight. The lower weight and better function of the higher-quality parts, therefore, justifies the high prices of the top mountain bike models. Because these features not only broaden the range of application of the bikes, but also increase their fun potential on the single trail.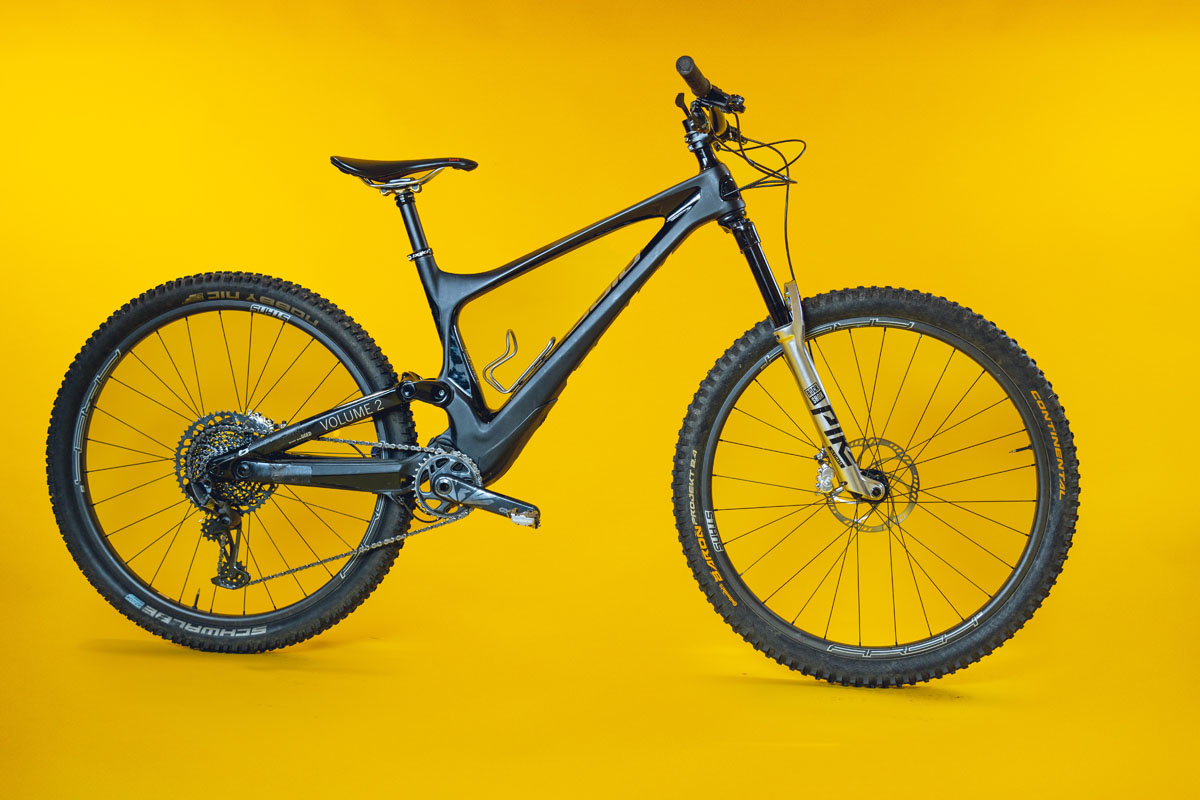 So much for the theory – but how much does a good mountain bike cost?
As explained, expensive mountain bikes have their justification. But in order to provide you with an orientation of how much you really have to spend for a good mountain bike, we have looked at the complete market with our expertise. In the table, we give a recommendation of what good bikes cost, depending on the mountain bike category / area of use. Decisive for this recommendation is always the area of use of the respective bike. If you only want to ride to the pub, you can always buy a cheaper bike. However, if you want to enjoy a wide range of use, the table with prices and weight provides a good estimate for the question of price.
| | | | | |
| --- | --- | --- | --- | --- |
| Category | area of use | recommended models from | How much does a good mountain bike weigh? | Why are bikes good at this price? |
| Beginner Bikes | Tours in easy terrain, use on everyday routes | from 600 – 1500 € | 12,5 – 14 kg | For under 1000 € you can not expect luxury. But you can already get hardtails with which you can enjoy easy trails in different terrain. Gear shifters and suspension forks are usually not up to the latest standards. |
| Race hardtails | Cross country and marathon racing; touring in light terrain | from 1500 € | up to 11,5 kg | Race hardtails radiate a lot of charm through low weight. From 1500 €, there are some models with carbon frames. Aluminum bikes in this price range are well equipped. |
| Race fullys | Cross country and marathon racing; light terrain touring | from 3000 € | up to 12 kg | Race fullys also have low weight. Above 3000 € you get the first sensible models with carbon frames. |
| Down Country Bikes | Tours in easy terrain; easy trails; occasional race use | from 4500 € | up to 12,5 kg | Downcountry bikes resort in most cases to the carbon frames of Race fullys. The additional telescopic post and the longer 120 fork drive the price up. |
| Trail bikes | tours in demanding terrain; alpine crossings; tours in different mountain ranges | from 3000 € | up to 13,5 kg | With trail bikes, the weight is not as critical as with race bikes. Therefore, you get good models with aluminum frames, current attachments and telescopic support from 3000 €. |
| Trail hardtails | tours in demanding terrain; alpine crossings; tours in different mountain ranges | from 1500 € | up to 13,0 kg | Due to the lack of rear shocks, trail hardtails can be offered at an attractive price and are elatively light and robust. Telescopic support and current attachments are standard from 1500 €. |
| All Mountains | tours in demanding terrain; occasional bike park use; possible enduro racing; alpine trails | from 4000 € | up to 14,5 kg | To pack the lush suspension travel into a touring-ready concept, you have to dig a little deeper into your pocket. From 4500 €, the bikes are light and are still fun in the downhill. |
| Enduros | perfect for extreme single trails; enduro races and bike park use; alpine terrain | from 4000 € | up to 15 kg | The weight of enduros take a back seat. From 4000 €, there are bikes with reasonable suspensions, high-quality tires and good brakes. |
| Downhiller | bike park; DH racing; big jumps | from 3000 € | up to 16,5 kg | Downhill bikes do not need good gears and telescopic support. That's why there are good models from 3000 €. |
The best bikes for your wallet.
The price of a good mountain bike is therefore strongly dependent on the area of use. As a general rule, however, it can be said that good mountain bike fullys for sporty use usually cost over, or at least arround 2000 €. To provide you with an even better assessment of the market, we have divided the entire market for high-quality mountain bikes into uniform price ranges.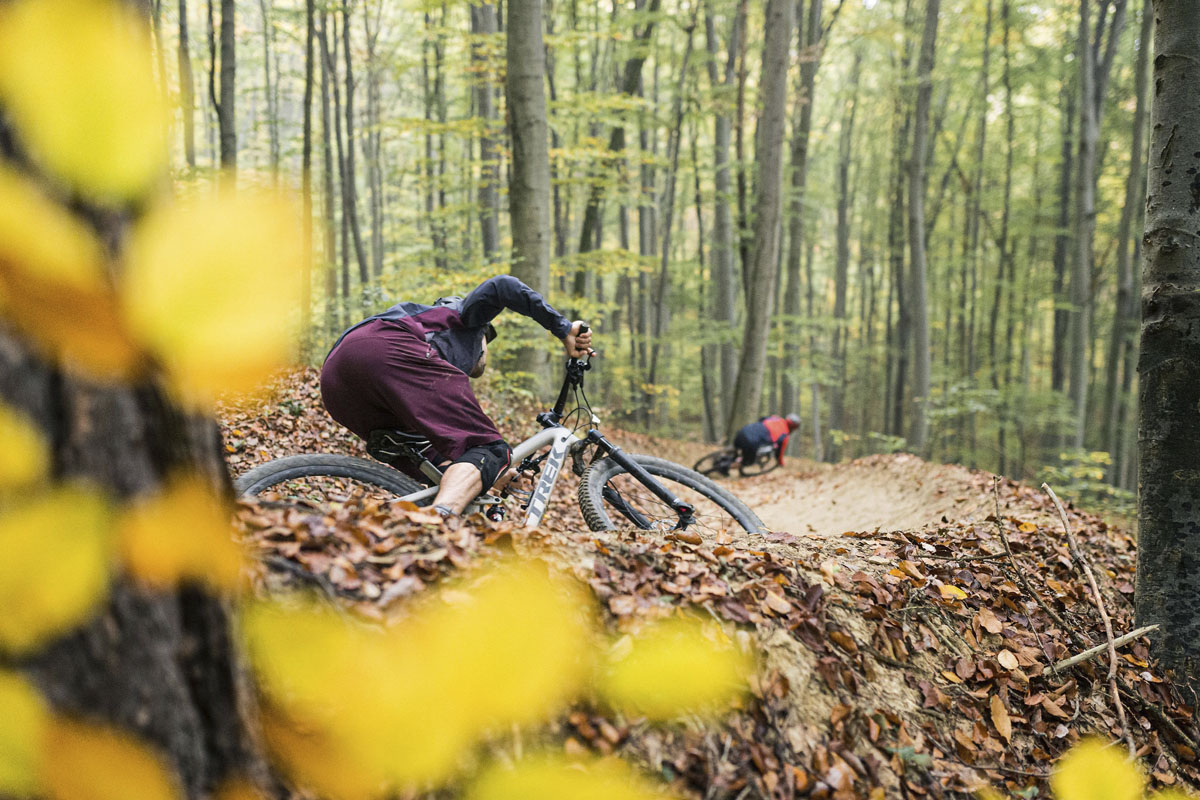 Frame: Aluminum
Equipment: Often with basic shifting components.
In one sentence: functional bikes that have tuning potential!
If you want to buy a mountain bike for less than 3000 €, the question about the frame material is clear. In this price range, only aluminum frames are offered (race hardtails are the exception). The fact that there are mainly fullys from direct mail order companies like Propain, Radon or Canyon in this price segment, shows: When it comes to costing, the battle between the companies is on. When it comes to equipment, you have to be prepared to make compromises. Especially in the shifting and the wheels. They are often cheap components that do not always meet the current standards.
Frame: Aluminum frame or carbon main frame with aluminum rear end.
Equipment: valuable, current components
In one sentence: you can be happy with this!
With a budget of up to 4500 €, the fun begins. Due to higher-quality equipment and partially used carbon frames, the weight of the bikes tumble into tolerable dimensions. This makes touring possible even with ample suspension travel. Exclusive, hip brands such as Specialized, Santa Cruz or Rocky Mountain can hardly be found in the price range of up to 4500. Their range is usually even more high-priced. However, it must be emphasized that many models under the 4500 € mark from Cube, Radon, YT and Canyon can already keep up with the higher-priced competition.
Frame: Full carbon frame or carbon main frame with aluminum rear triangle
Equipment: high-quality components
In one sentence: this material usually gives no cause for criticism
In this price range, you can not only count on a carbon frame and top equipment, but also for the first time, the opportunity to access bikes from exclusive brands such as Santa Cruz, Spezialized or Transition. However, in such a case, you have to make a clear trade-off. Because while german, price-aggressive brands such as YT, Canyon, Cube or Propain already deliver a bike in the top equipment, you get a good frame, but often only mediocre equipment. In terms of chassis, gears and brakes, the bikes of the noble brands often retain some tuning potential.
Frame: Full carbon frame
Equipment: Attachments without anything to complain about
In one sentence: Top bikes where you also already pay a bit for the prestige.
Here, it´s "make-it-rain" time. In this price range, the most modern rear end concepts meet electronically controlled chassis and gears. Carbon is used where carbon can be used and the weight of the bike is as low as it gets. There is hardly any reason for criticism in this price range. If you look at the matter soberly, however, you also have to say that even bikes for under 6000 € hardly ride worse than the classiest prestige models available on the market. Anyone entering this price range must love technical gadgets and is willing to pay a little over a certain price just for image reasons.
Mountain bikes over €8000 – beyond all reason.
Frame: Full carbon frame with extra light fibers
Equipment: technology fireworks including electronic components
In one sentence: nonsensical but awesome!
When money is no object, the time of the premium suppliers has come. Specialized, Scott and Pivot dig deep into the pockets of their customers, but deliver everything you can ask for as a biker. The electronic gears are just as standard in this price range as are the carbon wheels. For most bikers, it will be lala land at these prices. Often these overly expensive top models just serve the purpose of being innovative and feeding a certain image. In one or two years, the technical progress then trickles down into affordable regions.
CONCLUSION on the subject of WHAT DOES A GOOD MOUNTAIN BIKE COST?
"High quality mountain bike fullys you get for 2000 € and more. The somewhat simpler mountain bike hardtails are good from about 1000 € for sporty use. It is important that you are not blinded by the prices of the industry. Sure, there are bikes for 14000 € and more. But you do not necessarily have to spend that much money to have fun on the trail. My experience has shown: Above a price limit of about 5000 €, the difference on the trail is hardly recognizable. So you can also find very good bikes already well below 5000 €."
In this article, the author Ludwig Döhl has incorporated his experience from over 100,000 kilometers in the mountain bike saddle.